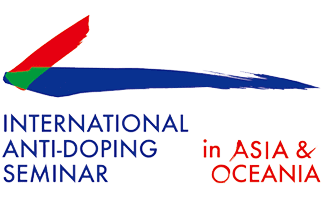 Since 2008, the Japan Anti-Doping Agency has hosted the International Anti-Doping Seminar under the auspices of the Japan Sports Agency of the Japanese Government in partnership with the World Anti-Doping Agency. The seminar is to develop the capacity of anti-doping communities in Asia & Oceania and to create the clean sport network aiming to ensure a clean and fair sport environment globally.

* The seminar is part of the "PLAY TRUE 2020, Sport for Tomorrow", a legacy project for Tokyo2020 Games led by Japanese Government, from the 2015 edition.
Photo & Report
2020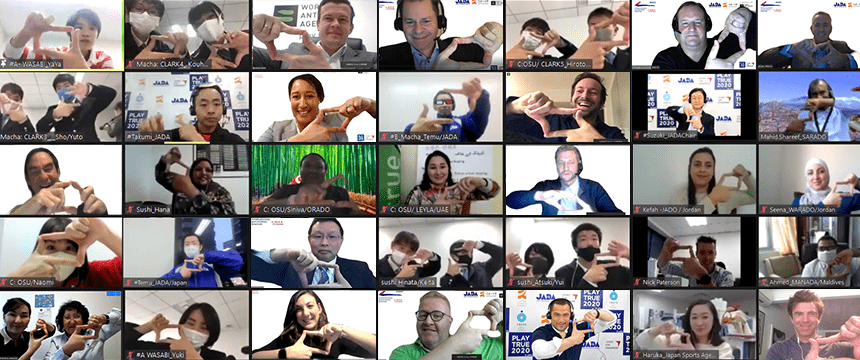 2020 International Anti-Doping Seminar in Asia & Oceania: GoVirtual!
The seminar was held on 1-3 December 2020 as online, GoVirtual! due to COVID-19 global pandemic. 165 from 52 countries and regions participated. The seminar was designed to confirm the final preparations in line with the 2021 World Anti-Doping Code and International Standards (in effect from 1 January 2021).

Mr. TANOSE Taido, State-Minister for the Ministry of Education, Culture, Sports, Science and Technology (MEXT), gave a host welcome. Mr. Witold Bańka, President of WADA and WADA Directors were committed to building the knowledge and capacity of clean sport community through presentations.
The online Athlete Panel was one of the Highlights: Dr. MUROFUSHI Koji, Commissioner of Japan Sports Agency and previous WADA/JADA Athlete Committee member, was joined by Ms Yang Yang, WADA Vice-President and Mr. Ben Sandford, WADA Athlete Committee Chair. They discussed the meaningful engagement of athletes in anti-doping programme and shared their thoughts on mobilizing the leader/influential athletes for clean sport.
Past Seminars