International Anti-Doping Seminar in Asia and Oceania

Organised by

The Japan Anti-Doping Agency (JADA) hosted the annual International Anti-Doping Seminar in Asia and Oceania between 4 and 6 December 2018. A total of 52 participants from 34 countries and regions gathered from around the world, primarily from the Asia-Oceania region, in Japan. To help the participants feel closer to the Tokyo 2020 legacy project, the seminar was held at the Sendagaya Campus of Tsuda University ? a member of the SPORT FOR TOMORROW Consortium. It is the university located closest to the New National Stadium of Japan.
Supported by:
・Ministry of Foreign Affairs of Japan (MOFA)
・Japan Sport Council (JSC)
・Institute of National Anti-Doping Organisations (iNADO)
Partnered with:
・The Tokyo Organising Committee of the Olympic and Paralympic Games
Launch of "FAIR PRIDE" JADA's new slogan and
"i-PLAY TRUE Relay" as its inaugural and part of
the Tokyo 2020 legacy project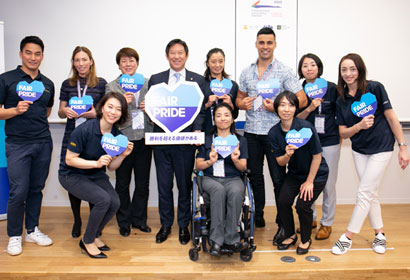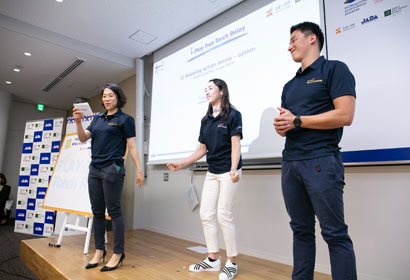 The "i-PLAY TRUE Relay", in which athletes and others express their message of the "TRUTH in Sport" as the "value of sport", was officially launched by Dr. Daichi Suzuki, Commissioner of the Japan Sports Agency. A total of 202,020 people is planned to convey messages through the i-PLAY TRUE Relay. This activity will be carried out up to 2020 at various international competitions and by the SPORT FOR TOMORROW Consortium members and partner organisations in-outside of Japan.
The JADA's new slogan "FAIR PRIDE" was proudly announced with a heart motif.
Athlete engagement and steps towards implementation of the 2021 World Anti-Doping Code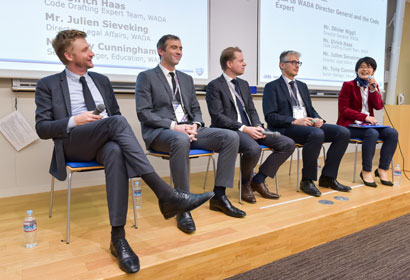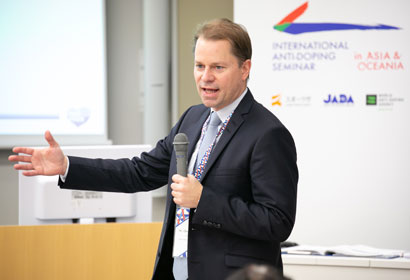 As the "Champion" athletes, Pita Taufatofua (Kingdom of Tonga; flag bearer at Rio 2016 & PyeongChang 2018) and Beckie Scott, Chair of WADA's Athlete Committee, gave presentations on the role of athletes in the protection and development of integrity of sport. The recent development of global anti-doping movement and the revised 2021 World Anti-Doping Code.
On Day 2, the highlighted points on the new International Standards for Results Management (ISRM) and Education (ISE) were shared. With compliance to the Code and international standards in view, the representatives from Sri Lanka and Malaysia introduced their case examples in which JADA's Real Champion Education Package was incorporated for effective athlete engagement as good practice. The participants were also split into groups for discussions on principles and compliance with the ISE.
ISE Implementation Workshop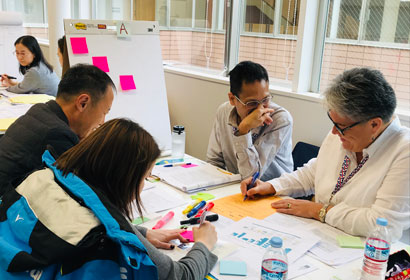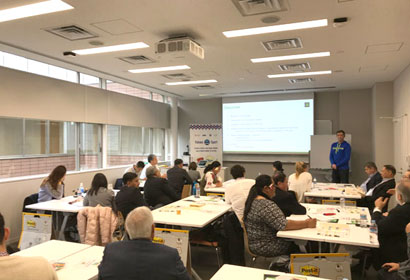 On Day 3, more concrete, practical-based group discussions on future initiatives towards ISE compliance were followed by group presentations. The updates on "Real Champion Education Package", both rules and values-based comprehensive education package, were also shared in light of good practice based on the ISE.
The "Asia-Oceania Anti-Doping Education Group" was agreed to set up by JADA and the educators from the Asia-Oceania region who participated in the workshop who are committed in sharing information and good practices going forward.