Developing the profession in sport
Integrating Expertise Leading
to Future Possibilities

"Sport" + "Pharmacists"

Sport and pharmacists are two different areas of expertise. The Sports Pharmacist System bridges these professional fields for a shared mission, which leads to building a better society.
Integrating Expertise for a Better Society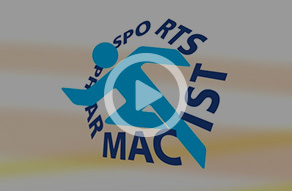 Sports Pharmacist System Introductory Film (4:00)
The Sports Pharmacist System is a collaborative system that integrates mutual expertise and the strengths of "sport", "anti-doping", and "pharmacists" and it is the first program of its kind in the world. Doping in sport has a direct bearing on the advancement of society and sport. It can be said the two are a reflection of each other. Doping in sport can also be seen as a societal issue concerning public health. As society and sport are both becoming more diverse and more complex, this kind of innovative, overarching strategy promotes the Anti-Doping Movement and helps to create a better society.
Sports Pharmacist System

"Anytime, Anywhere, and For Anyone"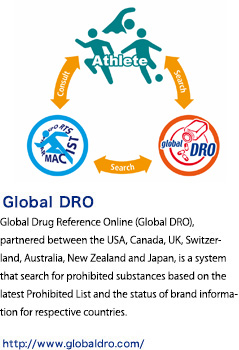 Sports pharmacists are professionals certified by JADA. The main objective of the system is to provide advice on the proper use of substances and deliver health education, particularly on the appropriate use of medicine.
The Sports Pharmacist System enables athletes to make the right decision as well as ensure proper self-medication by consulting with specialists for reassurance. The athletes can also check the Global DRO system anytime to see if a prohibited substance is contained, and can also verify the search results with sports pharmacists anytime.
Our goal is to make this system available "Anytime, Anywhere, and for Anyone" for ensuring clean sport and clean athletes.