Legacy Creation through PLAY TRUE 2020
PLAY TRUE 2020 is the Tokyo2020's legacy project led by the Japanese Government, launched in 2014. To learn more about how the legacy creation has been endeavoured over 8-years, you can view:
i) Legacy creation video clip;
ii) PLAY TRUE 2020 Official Report; and
iii) Legacy creation presentation delivered at the 2022 International Anti-Doping Seminar in Asia & Oceania: GoVirtual!

SPORT & ART: Symbolizing everyone's TRUTH in Sport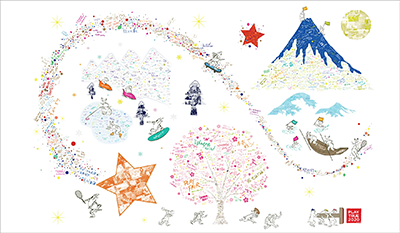 Everyone's values messages and Filter Pose Photos are met, united and integrated into the Work of Art. Embracing diversity, SPORT & ART represents our commitment to "true to sport, true to myself".
SPORT & ART symbolizes everyone's true heart to sport, and to the future of sport.
All the TRUTH messages of the world are integrated into ART. Cherishing diversity, inclusion and peace in society, diversity in sport values is represented through a Work of Art.
The SPORT & ART relays everyone's TRUTH, to the future. What are the "Values and Power of Sport" for you?
See more "SPORT & ART" initiative from here!


"PLAY TRUE Planet" – as a mirror of people's heart to sport with infinite possibilities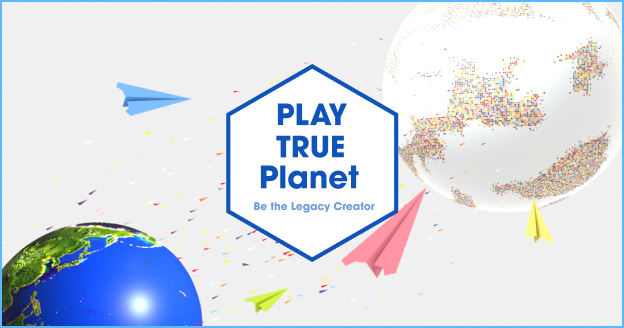 All the messages and actions come together into THE PLAY TRUE Planet.
The "PLAY TRUE Planet" changes its color, transforming its appearance through ART form growing steadily. Expressing the value of sport itself can be difficult. i-PLAY TRUE Relay has given the opportunity for you to think about the meaning of your true value of sport. As a digital platform of "i-PLAY TRUE Relay", you can post your message on the true value of sport, that is met, and united, with others.
All the TRUTH messages are then integrated into the Work of Art, and all can be a PLAY TRUE Creator.

PLAY TRUE Planet: https://playtrueplanet.jp/