Collaboration for Global Anti-Doping Activities
Second International Conference on the Pharmaceutical Industry and the Fight against Doping

~New Developments for Clean Sport and Society~
Co-organised by

For further increased cooperation between anti-doping bodies and the pharmaceutical industry, The conference was held to explore new ways to protect the rights of clean athletes and the integrity of sport as well as ways that help restrict the abuse of licensed and unlicensed medicines and ensure the promotion of public health.
Partnership for Clean Sport and Society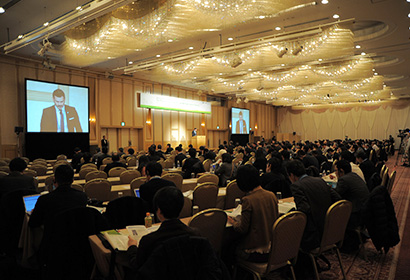 Supported by:
- International Federation of Pharmaceutical Manufacturers & Associations (IFPMA)
- Federation of Pharmaceutical Manufacturers' Associations of Japan (FPMAJ)
- Japan Pharmaceutical Manufacturers Association (JPMA)
Over 300 representatives participated in the conference. From over 30 pharmaceutical organisations and corporations, anti-doping agencies, sport organisations and inter-governmental organisations, including the World Health Organization (WHO), the International Criminal Police Organization (INTERPOL) and the European Federation of Pharmaceutical Industries and Associations (EFPIA), along with the media.
Unified Cooperation for Clean Sport and Clean Society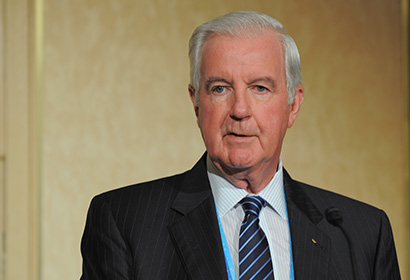 The conference emphasised the importance of sport and anti-doping organisations, the pharmaceutical industry, national governments, and related international agencies all working together to defend the rights of clean athletes. The unified effort and closer collaboration were highlighted as the objective of anti-doping bodies and the pharmaceutical industry to protect society from the dangers of doping, which is the improper use of pharmaceutical products, including abuse and non-prescribed use.
From concepts to Achievements to Progressing Partnerships for Clean Sport and Society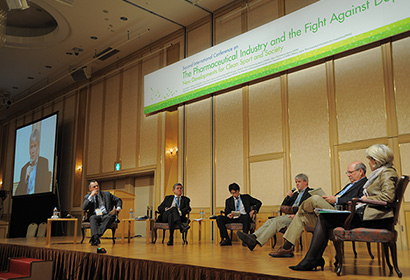 WADA and pharmaceutical industry representatives have actively shared information and examples of collaborative practices while also exploring practical implementation of anti-doping strategies, Building a 'win-win' partnership relations was agreed as key.
The conference was concluded by agreeing that it would be necessary to have this social mission understood within individual organisations, make regulatory science-related proposals and conduct new initiatives and research.